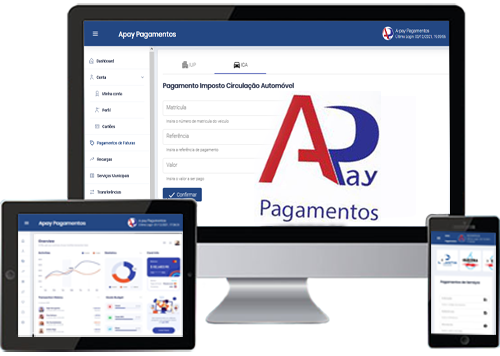 Practical, safe and comfortable
Take care of the one you love the most!
Save time using A-Pay!
Without fees or additional costs, pay all your bills and services in one place, no queues and no worries!
Comfortable and safe, safety and measures and use are guaranteed through safety standards and international certificate.
Credit cards (Visa issued in Cape Verde, Mastercard…) debt (Vinti4) and PayPal Account are accepted.
A-Pay solves your life just a click away
Solutions for life
More than an application, an inclusive solution designed and engineered as solutions for life!
Payment of invoices, taxes, insurance (cars and properties), recharges (balances and passes), purchases and acquisition of goods.
We bring you the best ways to enjoy life without effort.
Your happiness depends on the opportunities and facilities that life provides you.
No matter the place or the conditions
Wherever you go, enjoy the comfort and mobility that this application developed, so that it can be used anytime and anywhere, on any device without expending effort or resources.
A-pay mobile, allows you to keep your accounts up to date without having to bear extra losses, caused by unavailability, queues or even system failures.
No matter the place or time, have A-paywith you, guaranteeing freedom and autonomy in your life.
Inclusive solutions for everything and everyone
As it is a versatile mobility application, responsible and adaptable to any device (desktop, mobiles…), being able to enjoy services with quality and ease in three (3) steps:
Choose the type of service/operation and entities;
Payment of bills (electricity, water, property and car insurance)
Recharges (balances, pre-paid Electra, bus passes)
Municipal services (IUP, ICA, DUC and others)
e-commerce (online products, events and other services)
Confirm the operation to be performed (Security code);
Complete your transaction by entering the (TransCode).
Simple, practical and safe so that everyone can use
Always be sure of yourself
Entity certified by SISP regarding payments and recharges
Make your operations and transactions safe with guarantees of all encryption and digital security measures (SSL, TLS,...), System time-out, TransCode and the SecurityCode!
Confirm with your finger (fingerprint) all operations, ensuring that you are not being stolen or deceived, when authorizing any transactions
Avoid risks, keep your "money" safe using A-Pay!
Always remember that better safe than sorry.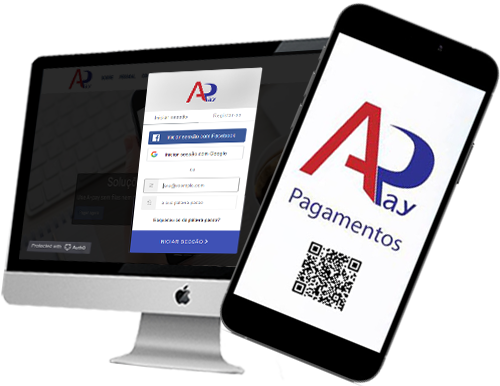 Efficient and functional!
Log in through the site or download the APP on (play or apple store).
Log in using your social media account or create one
Fill in your account information, including security
Congratulations! You are now a member of A-Pay, enjoy the advantages
Sign Up
Login now and discover the benefits of using A-pay
Login